HI, I'm just back from a lovely holiday/vacation in Papua New Guinea. (Photos are over at my blog http://www.fionalowe.wordpress.com) This trip featured checking out a different culture but there was also sailing, snorkelling, diving, eating, sleeping and reading!
I took my Kindle with a bevy of books and while I was there I got some reading done. Not quite as many books as when I was in Fiji….I blame the lack of a hammock at the Madang Resort for that 😉 …. but I did have a good shot at a few books.
On the flight over I listed to Elianne by Judy Nunn, a family saga set in Australia against the back drop of the sugar cane industry. It jumped between the turn of the 20th century and the turbulent times of the 1960s. The author had done a lot of research and I learned a few things. I LOVE the audio book app that my library offers. Do you listen to audio books? I love to in the car and when I'm gardening and cooking.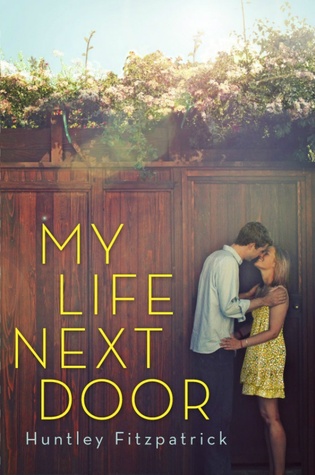 My next book was a Young Adult novel I had bought on sale ages ago when people were talking about it. My Life Next Door by Huntley Fitzpatrick was engaging and the dilemma in the book had me discussing it with the boys at dinner. Of course, in a YA novel the story pretty much demands that parents are absent, ineffectual or badly behaved so that the protagonists can grow. This book did all that and we got a good family discussion out of it!
Jill Shalvis' R
ita-nominated novel, It had to be You was next on the list. I enjoyed returning to Lucky Harbour. Sometimes it can be tough for a reader to return to a town where the people you love are suddenly not behaving in quite the way you expect but this didn't lessen my enjoyment. Plus the hero was gorgeous. Nuff said!
I then tackled my book group book, The W
ondrous Life of Oscar Wao by Junot Diaz. Big departure from romance and I am glued to my Spanish-English dictionary on my Kindle as there is a lot of Spanish language in it. I am figuring that perhaps now in the USA, there must be a lot of known Spanish in the general community because there is no actual translation in the narrative or hints at what the words mean. Most are not important but I like to know!  It's an interesting read!
Finally, I read the second book in Kristan Higgins Blue Heron series, The Perfect Match. I can always depend on Kristan Higgins to make me laugh and I wasn't disappointed.
Of course, there are still heaps of books on my Kindle because my buying of books far outstrips my time to read them! So what are you reading at the moment? I'd love to know!
Book news…Harlequin are releasing a series of anthologies of my previous medical romances in the USA, UK and Australia at the moment so if you search Fiona Lowe in the eBook store of your choice, you will be able to track them down. For more information about my books head to my website.