Harlequin and Mills & Boon continue their efforts toward diversity, inclusion, and representation, and I'm so here for it! Along with initiatives such as #RomanceIncludesYou pitch events, Carina's Adores line, and a scholarship program, last year the company also created a mentorship program. The Romance Includes You Mentorship program for underrepresented authors had over 160 applications and, after whittling that number down to eleven, author Sera Taíno was the first recipient. Her debut novel, A Delicious Dilemma goes on sale in September 2021!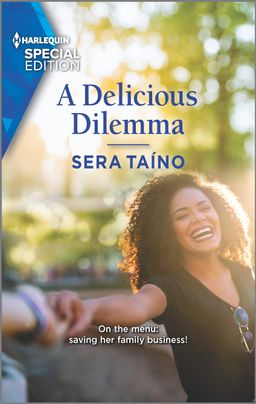 Earlier in July came the announcement of Love to Write, a competition for unpublished authors from underrepresented ethnic backgrounds who live in the UK and Ireland.
From the website:
The winner of Love to Write will receive a one-book contract with Mills & Boon, a grant to support their writing, and a one-year mentorship with a Mills & Boon/Harlequin editor to help them develop their submission into a full, publishable romance novel. This competition aims to find new romance novels by writers from underrepresented ethnic backgrounds that bring more diverse characters and perspectives to the romance genre.
With initiatives like this, I'm sure we'll be seeing a lot of new and exciting authors publishing through Harlequin/Mills & Boon, and I can hardly wait.